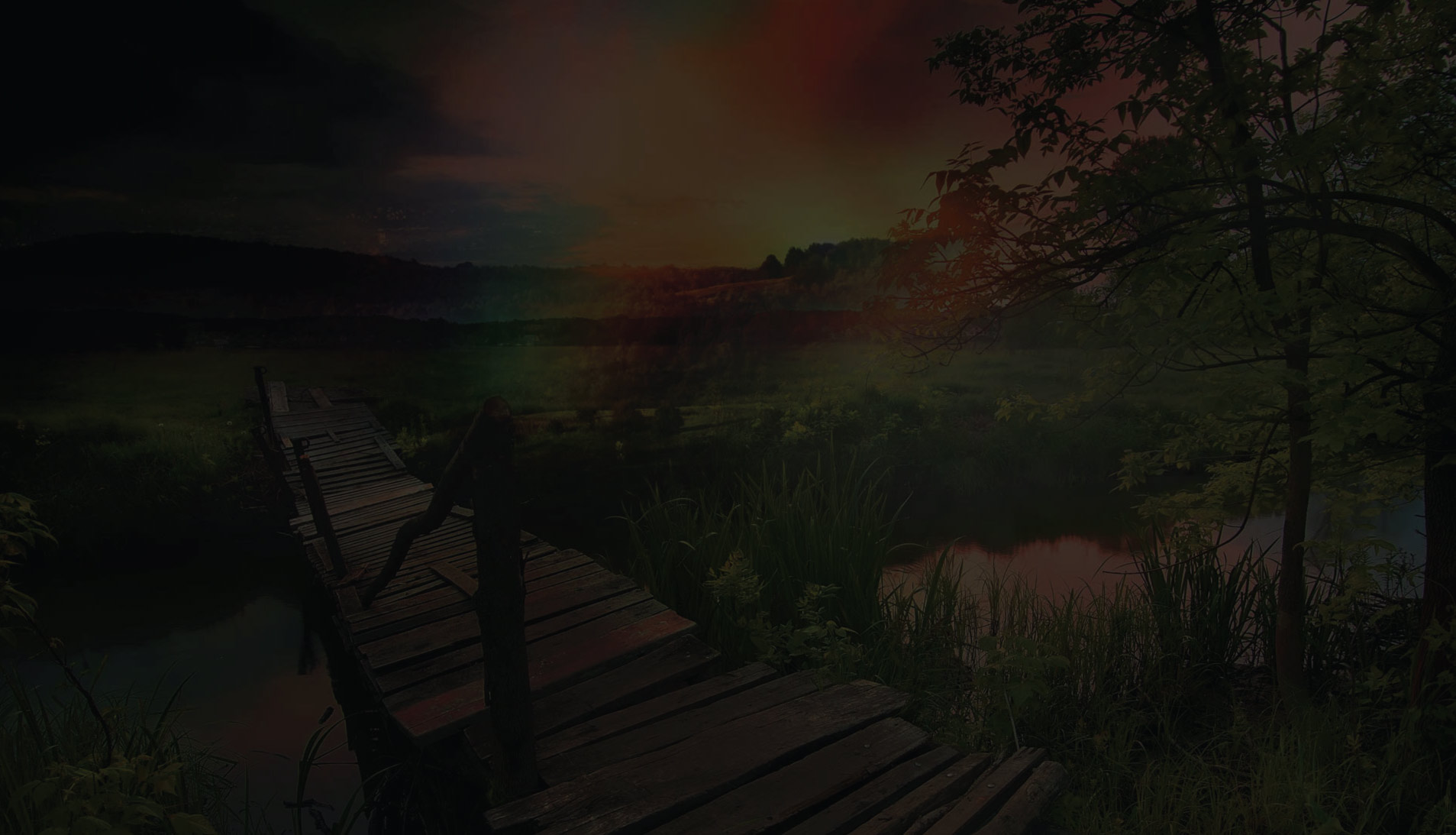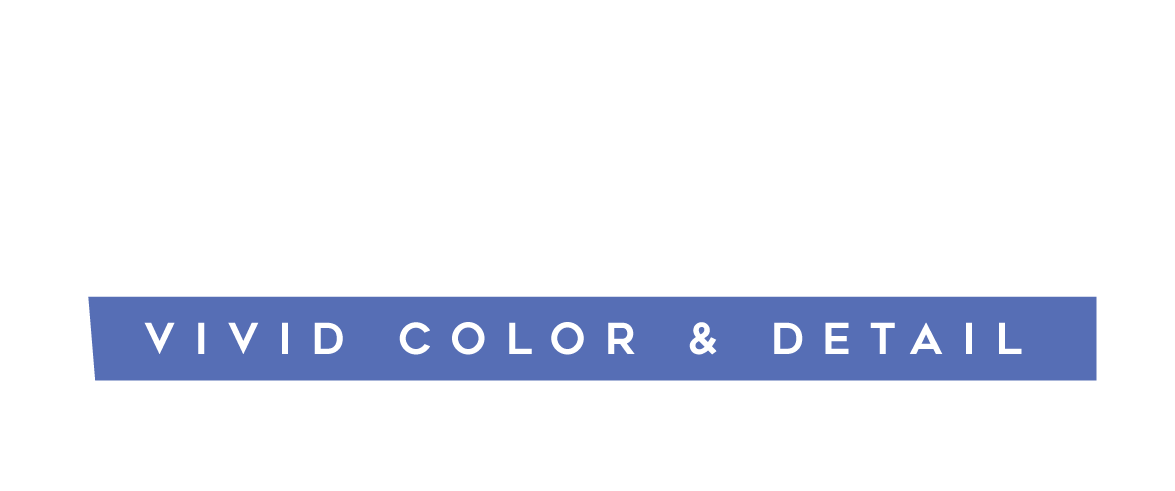 8×10 Custom Photo and Mahogany Frame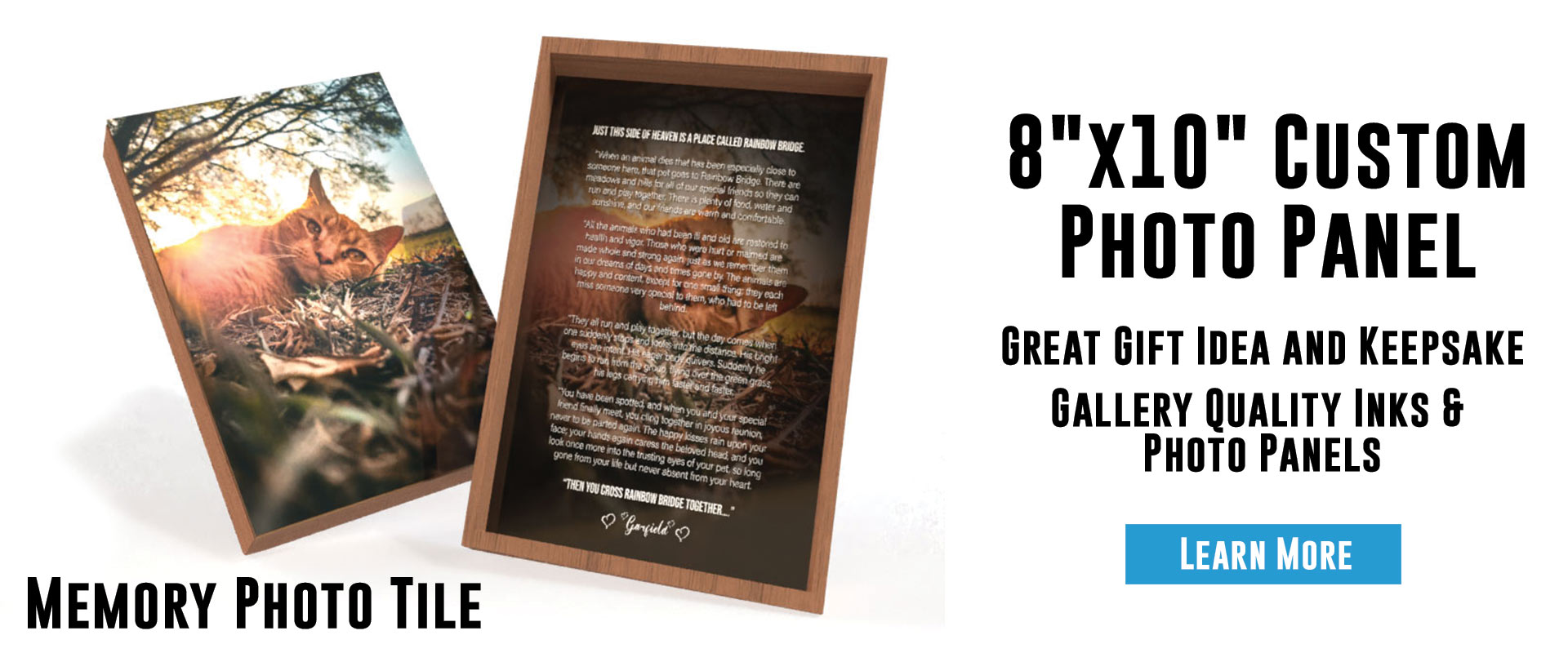 Pet Photo Printing on Metal, Tumblers, Hardboard and More!
Pet photo printing on our premium image panels make unique and truly special gift options. Showcase your favorite pets on glass, hardboard or metal photo panels. High definition images and long-lasting durability. Remember those we have lose with a pet memorial photo panel and always remember them.
Print your pets photo on premium metal, glass or hardboard photo panels and get a truly unique gift that looks great and has long-lasting durability.
Printed Pet Memorial Photo Panels: The animals we bring into our lives become more than just a pet.  They become our family!  When we lose a family member it can be a very painful experience.  A pet memorial can help honor your family member's memory and bring you comfort during this trying time.  Whether they have two-legs, four-legs or no legs our experience an expertise can provide you a lifetime of nostalgia.
PET MEMORIAL PHOTO PRINTED PANELS & TILES
We hear at Maize Ink understand the grieving process, as we are not just the owners but customers too.  We offer the best quality ink and material to keep your family member's memories as real as the day you met them.  Save the moments and share the memories with personalized pet memorial photo tiles.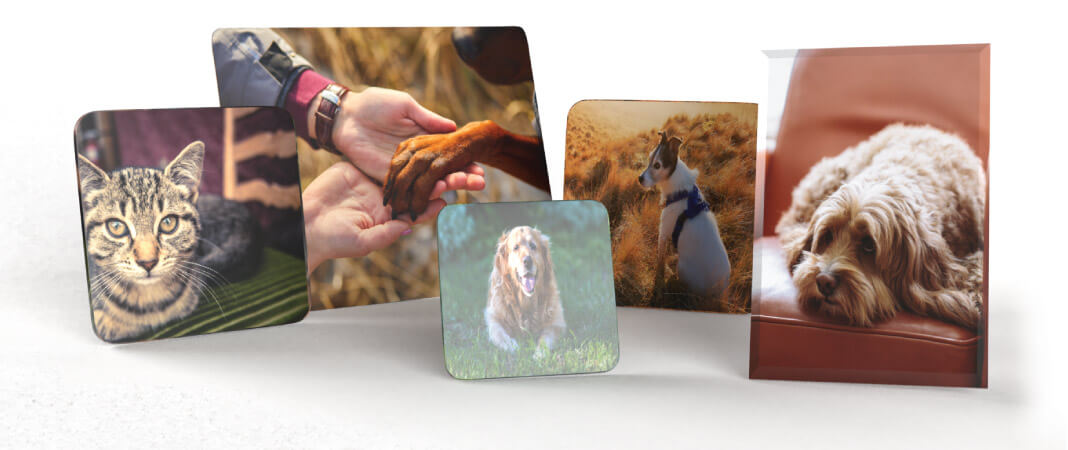 Personalized Pet Tumblers
Love your pet? Want to take them everywhere? Print your pet on one of our personalized tumblers and always be able to brag about your "good boy"! Double-wall stainless steel that includes closing lid and straw. Use an existing photo or let us help you design the perfect tumbler for your beloved pet.
CUSTOM PET PHOTO PRINTS
Photo tiles keep the memory of our beloved fur friends alive even after they are gone, serving as a reminder of those favorite everyday moments: the wet noses, loud purrs, outdoor adventures and excited greetings at the door. Whether you are looking for something that can be displayed on the wall, desk or mantle, we have several ways to create a personalized gift that's special, heartfelt and uniquely yours.
Printed Metal Photo Panels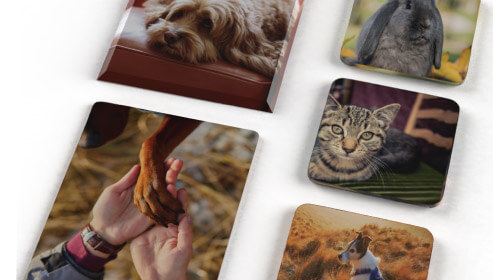 HD Metal: High definition Chromaluxe metal photo panels are a tasteful way to display your pet on your wall or shelf.
Printed Hardboard Photo Panels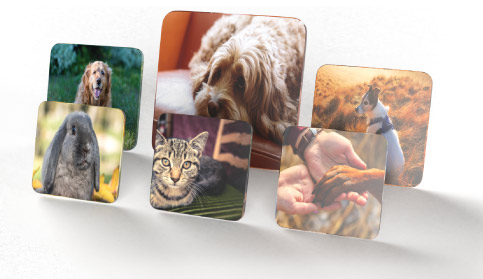 Hardboard: Leave a sweet reminder of your pet at your office or at home with the custom desktop hardboard photo panel
Printed Glass Photo Panels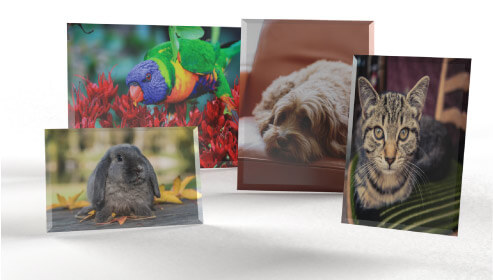 Glass: Beautiful and elegant way to memorialize your loved one.  Display on a wall, desk, shelf or nightstand.  Keep your memories close.
Printed Ceramic Photo Tiles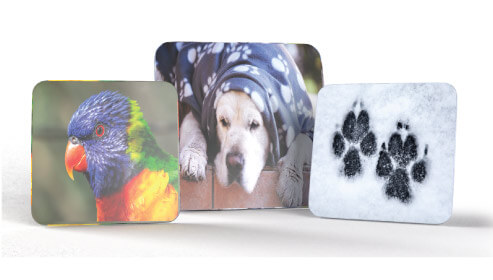 Ceramic Tile: Design a stand alone or decorative collage of your favorite moments. These are beautiful keepsakes you can cherish forever.
High Definition Pet Photo Printing on premium quality photo tiles allows us to cherish your beloved family member for many years to come.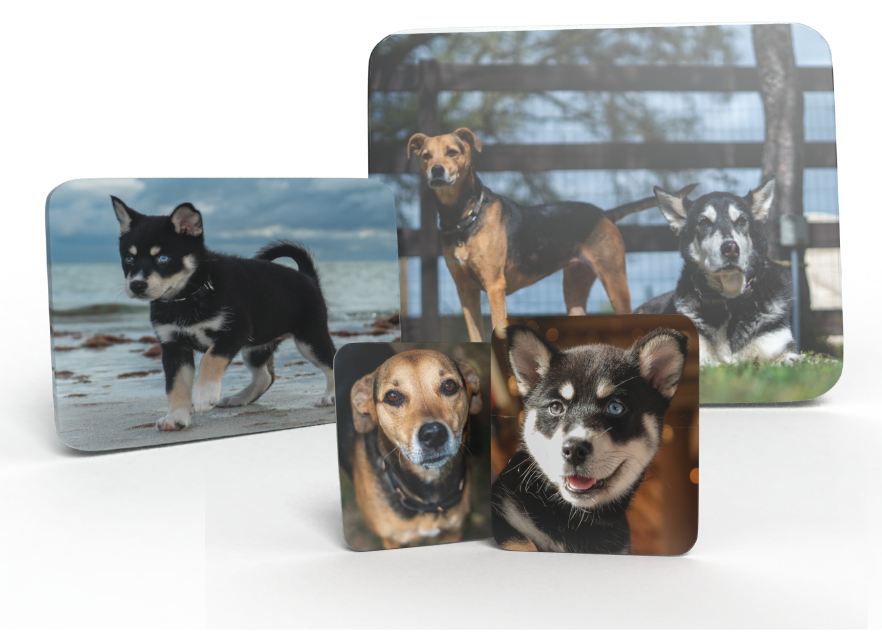 DESIGNING A MEMORIAL
The process is simple as 123!
1) Pick the material
2) Pick your size
3) Click to upload your photo